Definition of Done - April 2022 update
2 April 2022
Definition of Done - Major update (April 2022)
Welcome to the April 2022 update for Definition of Done. We are excited to bring you our new issue type feature.
---
Limit DoD items by issue type
You can now limit Definition of Done items per issue type. So you can have criteria just for Stories, Bugs, Tasks, etc. Within each projects Definition of Done page you can select the issue types for the project. Leaving this new field blank will ensure the DoD criteria is used on all issue types.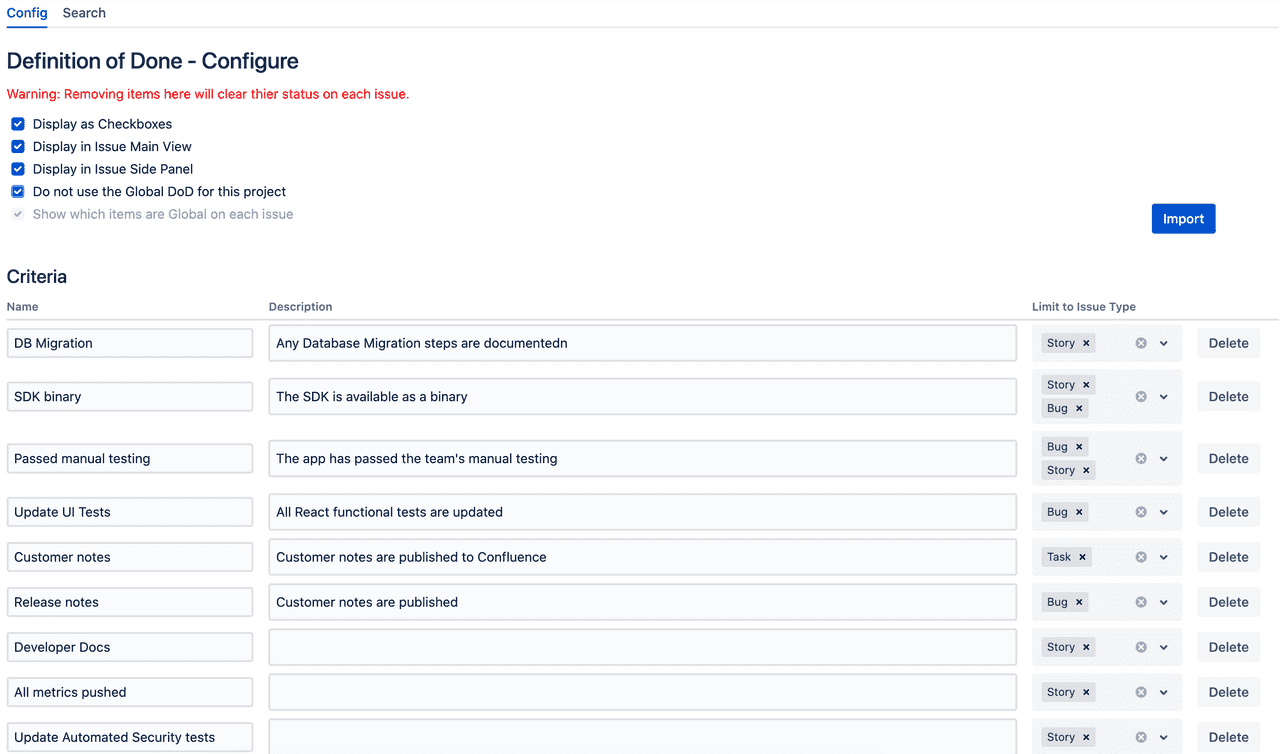 ---