Definition of Done - January 2022 update
22 January 2022
Definition of Done - Major update (January 2022)
Welcome to the January 2022 update for Definition of Done. We are excited to bring you our new search feature.
---
Search for Issues by DoD criteria
You can now find which of your projects issues still have certain DoD criteria outstanding using our new search feature. From within the project menu you can view all of your projects issues (100 issue limit) and filter these using both JQL and by selected DoD criteria.
Export Issues and DoD criteria to CSV
To allow you to work with all your Definition of Done data, you can now export all of your project's issues and their DoD criteria to CSV.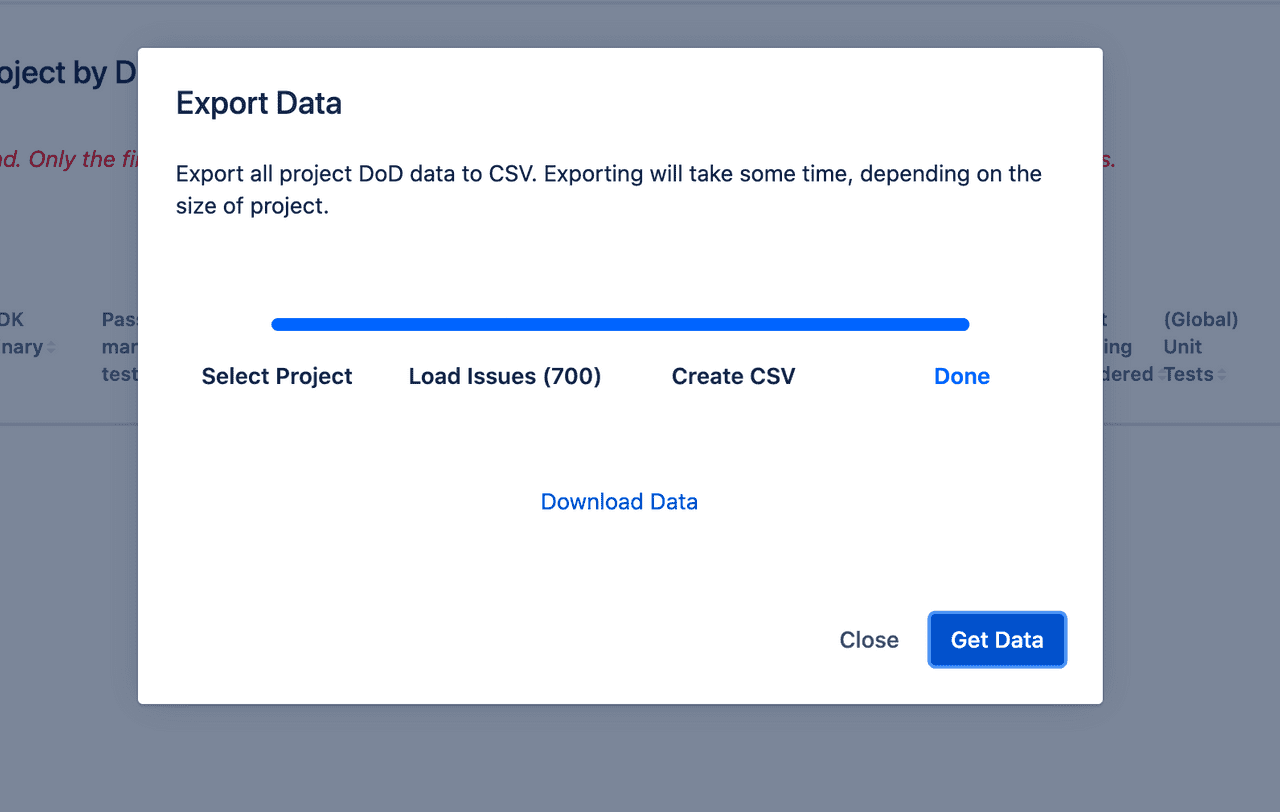 ---